Finishing is the final stage of construction of a structure where it will determine the aesthetic of the structure.
TYPES OF WALL / WOOD FINISHING
Paint
Wood Finishes
Plastering
Wall Paper
Wood panel
Stone, marble, tile
Among the factors that will influence the selection on types of finishing are as follows:
Price
Sound insulator, heat insulator
Attractive / beautiful or not
Durable / long lasting
Resistant to chemical reaction
Paint
Can be used for material made of wood, steel, concrete and bricks.
Function of paint is
to protect the material from weathering,oxidation process and damages by insects.
to improve the beauty of the material.
to facilitate the cleaning process of the surface
Major paint companies are :ASIAN PAINT , NEROLAC , BERGER ,ICI
Types of paints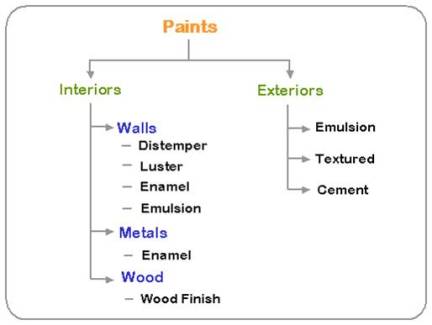 Distemper
This is perhaps the most economical type of painting available in the Indian market today. It can be classified as a "Whitewash" job. The major constituents of distemper are chalk, lime, water and some coloring agents if necessary. Distemper is a water based paint.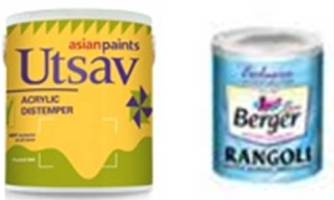 Emulsions
An emulsion is a liquid having fine suspended particles. It is commonly known as plastic paint. .This is water based and provides a rich and Matt finish to interior walls. The differentiating factor of emulsion paints is its acrylic quality. Its composition imparts excellent durability to the painted surface and gives the walls a just painted look. It washable and most stains can be removed easily by wiping with a cloth dipped in a mild soap solution. The paint film is also fungus and mildew resistant. Covering capacity on new surface per coat is :
Exterior 5.5 to 6 m2 / litre
Interior 17 m2 / litre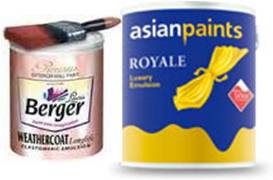 Enamel Paint
Enamel paint is paint that air dries to a hard, usually glossy, finish, used for coating surfaces that are outdoors or otherwise subject to hard wear or variations in temperature
Typically the term "enamel paint" is used to describe oil-based covering products, usually with a significant amount of gloss in them, however recently many latex or water-based paints have adopted the term as well. The term today means "hard surfaced paint" and usually is in reference to paint brands of higher quality, floor coatings of a high gloss finish, or spray paints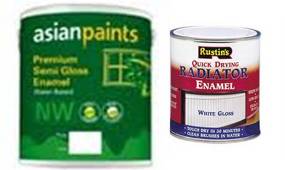 Solvent based paints.(Lustre/Enamel)
Solvent based paints – Lustre paints, Enamel paints and oil paints all come under the category of solvent based paints. They cannot be pre-mixed with water. Oil based paints take a longer time to dry and often produce strong odors which are irritating and sometimes even toxic in nature. The advantage with these paints is that they really last long and produce rich and desiring effects on the wall.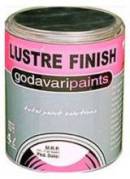 Three Types of Wood Finishes
Transparent Coatings– coatings that can be seen through.
Ex. Varnish, Shellac, lacquer , PU , MelaminePenetrating Finishes– these soak into the wood rather than just coat it.
Ex. Linseed Oil, Danish OilOpaque Finishes– covers the surface completely, cannot be seen through.
Ex. Paint, enamel.
Transparent Coatings
Varnish– a preparation consisting of various resins and drying oil (linseed oil, tung oil, and walnut oil.) dissolved in an Turpentine ,oil , water or in alcohol. When applied to the surface of wood, it dries and leaves a hard, glossy transparent coating.
Shellac– a varnish made by dissolving this material in alcohol or a similar solvent.
Lacquer– a protective coating consisting of a resin, sometimes with pigment added.
Resin – Resin is a thick and sticky yellowish- brown substance used to chemically bond materials together. Resins that are used in varnishes include amber, kauri gum, dammar, copal, rosin (pine resin), sandarac, balsam, elemi, and others
Comparison of different Transperent Coating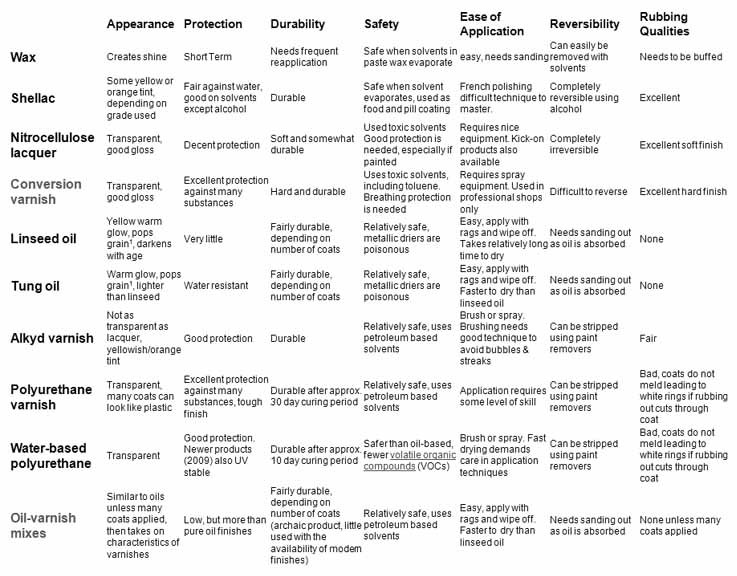 Varnish
TYPE OF Varnishes depends on solvent used :
Oil varnishes : Amber, copal in linseed oil
Spirit Varnishes: Lac , shallec etc. in methylated spirit
Turpentine varnish: Rosin, Gum dammer , mustic in turpentine
Water Varnish : Shellac in hot water ( with borax , potash or soda added) to dissolve the shellac
Asian Paint -PU
Asian Paints PU Exterior Matt
Asian Paints PU Exterior is a two component Polyurethane wood finish. It has a Clear-Matt finish. Asian paints PU Exterior provides excellent weather resistance, light fastness & preserves natural beauty of wood on exteriors for years


Asian Paints PU Interior Glossy
Asian Paints PU Interior Glossy is a two component Polyurethane wood finish.it forms a tough coating that offers excellent resistance to scratches & stains.It has a unique non-yellowing property that accentuates the natural beauty of wood & keeps the furniture looking good for years.
Asian Paint – Melamyne
It has good hardness & has excellent resistance to staining fom oils,food & hot beverages.Asian Paints Melamyne Glossy
Asian Paints Melamyne Glossy is an acid curing solvent based 2 pack wood finish. It is specifically formulated as an protective & decorative clear coating of wood .


Asian Paints Melamyne Gold Clear Glossy
Asian Paints Melamyne Gold Clear Glossy is an acid cured solvent based 2 pack wood finish.I t imparts an clear finish. It not only protects the wood but retains the natural look for years.
Decorative Coatings DU-PONT
Alesta ® AP : Architectural polyester
DuPont offers a complete range of products with excellent mechanical and weathering resistance characteristics, which makes them particularly suitable for outdoor architectural purposes. As well as a "standard" durable finish, DuPont has also developed "Superdurable" finishes for extremely hostile weathering environments. The range includes full gloss, semi-gloss or matt finishes, and varying levels of textures such as leatherette, wrinkled and sand textured. Both speckled and metallic finishes are readily available .
Alesta ® PU : Polyurethanne
For more than 25 years, polyurethane powder coatings have been successfully used for industrial applications. These products based on hydroxyl resins combined with isocyanates offer excellent chemical resistance and very good flow.
Fields of Applications
The polyurethane powder coatings are particularly suitable for :
::Household appliances..
:: Garden and office furniture..
:: Automotive accessories..
:: Agricultural machinery..
:: Anti-graffiti clearcoats.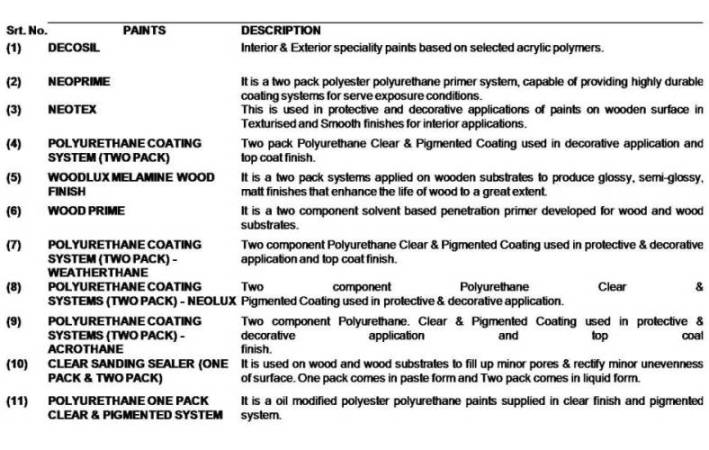 Decorative Paint & Coatings .Setco Chemicals (I) Private Limited

Penetrating Finishes
Linseed Oil– A yellowish oil extracted from the seeds of flax and used as a drying oil in paints and varnishes and in linoleum, printing inks, and synthetic resins. .
Danish Oil– is a blend of oils and resins that penetrates, seals, and preserves wood surfaces.
Brushes used for Finishing
Main brushes used are bristle brushes and foam polybrushes.
Natural bristle brushes– are made with hog hair, commonly used with oil base paints.
Synthetic bristle brushes– are made of nylon or polyester, commonly used with water soluble finishes, and most oil base finishes.
Foam polybrushes– made of plastic foam tapered on both sides to a sharp point, can be used on most finishes.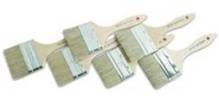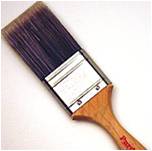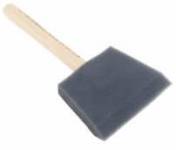 Applying Wood finish :
The steps required to create a durable wood finish are called a "finish system," is comprise the following: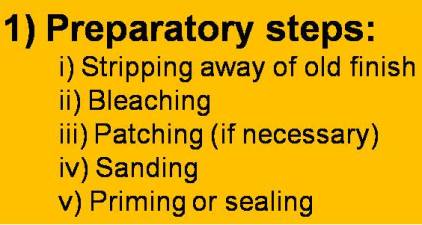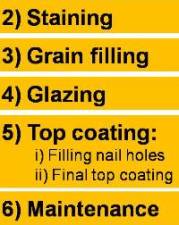 Stripping away of old finish:
1. Mechanical stripping:
This involves using sharp blades or scrapers to physically lift the old finish from the wood surface. Depending on the material, the application of a stream of hot air from a heat gun as the surface is scraped may facilitate the removal of the existing finish. The other mechanical method for removing an existing finish is to use abrasive materials commonly referred to a "sand paper."
2. Chemical stripping:
There are many chemical compounds sold as paint strippers or finish removers. Most of these contain Methylene Chloride or N-Methyl-2-Pyrolidone ("NMP") as an active ingredient. These compounds are generously applied, usually by brush, over the existing finish and the adhesion between the wood and the finish will be broken. If the existing finish consists of several coats, multiple applications may be required.
Sanding
Sanding is crucial to preparing your wood for a finish, whether it be hand or power sanding.
Different grit sand paper
Coarse- (80 grit)
Medium to fine- (100-180 grit)
Very Fine- (220-280 grit)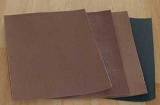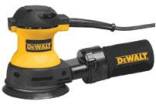 Applying Stains and Clear Finishes
Staining- is the process to change the color of the wood without changing it's texture.
Types of stains:
Pigment stains -are made by adding color pigments together.
Penetrating stains – are made by mixing aniline dyes in oil.
Wood Stain Finishes:
Wood Toned – Lightly pigmented wood-toned finishes add color to the wood, while enhancing its natural beauty.
Semi-Transparent– Semi-transparent finishes allow both the natural grain and texture to show through.
Solid Color– The most durable finish, solid color stains reveal the texture of the wood, but generally conceal the grain.
Clear Finishes
Those that penetrate the wood
Ex- linseed oil, danish oilThose that stay on top of the surface
Ex. Shellac, varnish, polyurethane and lacquer
Applying Sealer
After stain has dried completely, a sealer should be applied over the stain before a clear finish is applied. Why?
This prevents the stain from bleeding into the clear coat which causes the end result to be cloudy.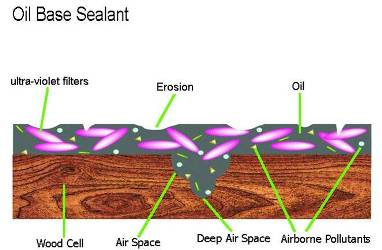 Applying a filler
This is put on over the sealer to seal the pores of the wood before applying a clear finish.
Apply filler first along the grain of the wood. Then work across .the grain to fill the pores completely. .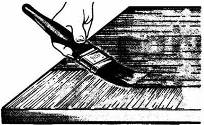 Applying VARNISH
A paint coating that lacks pigment & which gives a transparent / translucent finish to wood.
paint that provides a hard glossy transparent coating
It greatly enhances natural beauty& figure of wood.
Method polishing the wood with varnish is French Polishing.
Ensure the surface are clean (no dust) and smooth before applying varnish.
Applying Paint and Enamel
These may include, water based latex or oil based.
An enamel paint is a paint that dries to an especially hard, usually glossy, finish.
Before applying paints, a primer should be applied, priming ensures better adhesion of paint to the surface, increases paint durability, and provides additional protection for the material being painted.
Applying an Oil-Based Polyurethane:
One can apply an oil-based polyurethane using a fine-bristled brush, a clean cloth or a foam brush. Avoid using inexpensive bristle brushes, as these will tend to leave obvious brush strokes. Brush with the grain of the wood, using a sufficient, but not overly thick coat of polyurethane. Avoid overbrushing, but be sure use long strokes to brush out as many bubbles as possible.
The few remaining bubbles will typically disappear within moments..After the first coat has dried ( wait 24 hours), lightly sand the entire surface (again, with the grain) with grit sandpaper. The polyurethane will sand easily, so be careful not to sand through the thin coat and damage the stain underneath. Wipe off all dust caused by the sanding before applying a second coat.
Repeat these steps until the desired level of protection is achieved (two to three coats is usually enough). After your final coat, you may choose to rub out the finish with steel wool to a consistent sheen level, followed by an application of paste wax for a nice luster.
Applying a Water-Based Polyurethane:
Water-based polyurethanes don't match well with oil-based stains, so if you're applying over stain, you'll want to "rough up" the stained surface slightly before applying your water-based polyurethane using some synthetic steel wool. Since oil and water don't mix, this will help the polyurethane to avoid beading on the surface like water on a freshly-waxed car.
Apply a very thin coat of polyurethane with a fine brush, foam pad or cloth. Work with the grain, and avoid applying too much polyurethane to avoid raising the grain.
The initial coat should be dry within a couple of hours, and a second coat can be applied. If applying in this manner, one shouldn't need to sand between coats as with the oil-based version. However, in order to get the same amount of protection, you may need to add a dozen or more coats of the water-based polyurethane.
Plastering
A mixture of lime or gypsum with sand & water which then hardens into a smooth solid.
Plastering is done after bricklaying work.
After plastering, painting can be done.
There are 2 types of plaster Gypsum Based and Cement Based
Cement based plaster commonly used in wall putty.
Need to be done by skillful workers to acquire smooth surface and beautiful plastering work.
Plaster work can easily be repaired
Wallpaper
Variety of patterns, colours & finishes
Most popular alternative to painting
Understanding the impact of pattern, color and design can make a room appear larger and more stylish.
Selection of wallpaper have to consider the climate to ensure long lasting.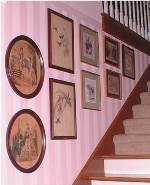 Forum Threads
For your views and discussions Register in FDAchitects Forum …