Brutalist architecture is a style of architecture which flourished from the 1950s to the mid 1970s, spawned from the modernist architectural movement.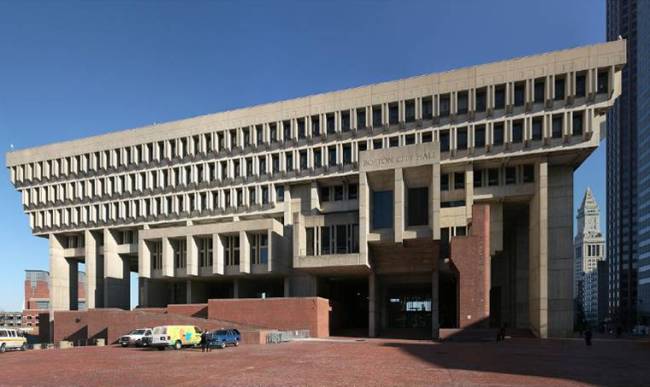 Boston City Hall, part of Government Center, Boston, Massachusetts (Gerhardt Kallmann and N. Michael McKinnell, 1969).
The structure illustrates typical (but not necessary) Brutalist characteristics such as top-heavy massing, the use of slender base supports, and the sculptural use of raw concrete.
The architectural style known as Brutalism  or The New Brutalism is more related to the theoretical reform of the CIAM than to "béton brut" raw, unfinished concrete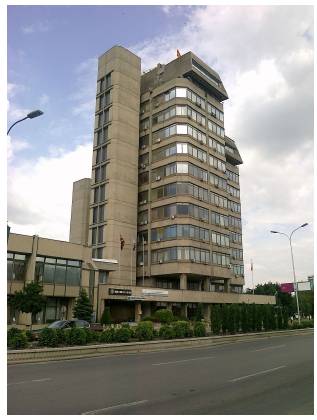 Brutalism  CHARACTERISTICS
Strong bold shapes composed
Reinforced concrete structures expressed
Largeness of scale, strong, muscular character
Off form concrete construction
Large areas of blank wall
Brick work and stone
Diagonal, sloping or strong curved elements contrasting with horizontal and vertical members
Slide Show Presentation
Forum Threads